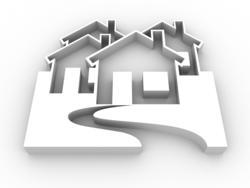 What is a jumbo loan? A jumbo loan is based on a home owner obtaining a mortgage, the minimum is $417,000 and up and varies as some jumbo loans have a limit. These loan limits are set by the Federal National Mortgage Assocation (FNMA). Generally speaking jumbo home loans or mortgages carry a higher interest rate and based on credit and debt will determine how much of a down payment requirement will be and whether you qualify for a home loan.
With most jumbo loans you may purchase a condo, single family home or even 1 to 4 units and must be either your primary residence, second home or an investment property.
Due to the number of high rise condominiums located on the beach, it is important that the jumbo loan that you apply for will approve a high rise building. Each mortgage company, lender and investor rules vary.
Jumbo loans can be a full document loan or a loan where there is no income and/or asset verification.
Jumbo loans can go as high as 20 million, again, each bank, lender and financial institution varies.
Whether you are purchasing a luxury condo or condotel, we work with the best lenders in the area and we would be happy to assist you in buying a luxury condo. For more information on jumbo loans or to get approved for a mortgage, feel free to contact the Daytona Luxury Condo Team. We list and sell luxury condos and real estate in the Greater Daytona Beach area!